Our Technology
TOVI Hockey's DiamondAire™ BLADE gives you unparalleled durability and performance. Now you can focus on your game and get results.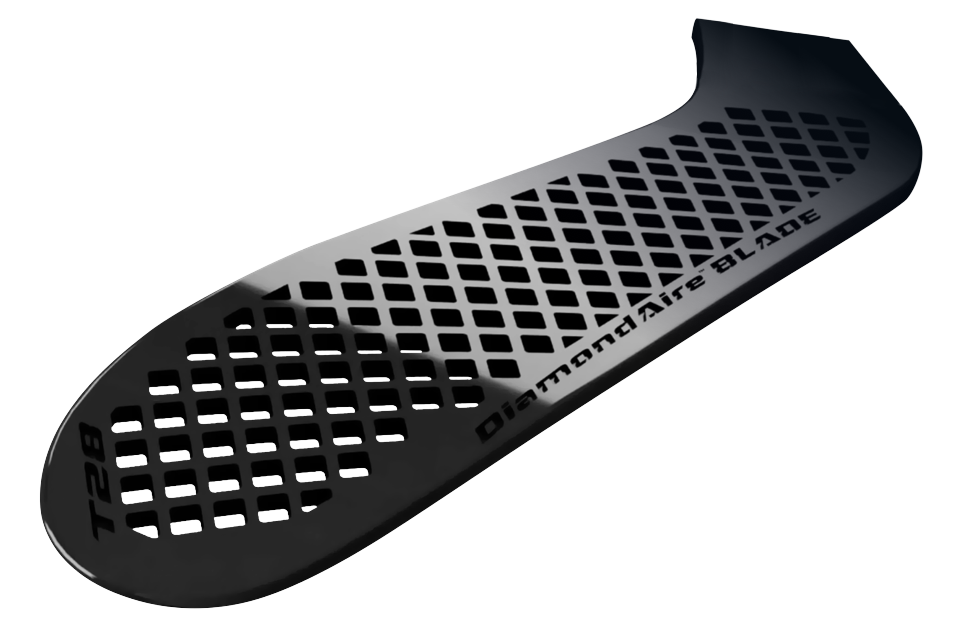 Stronger. Faster. Superior.
TOVI Hockey is taking the hockey world by storm with the most revolutionary advance in hockey stick manufacturing in the history of the sport. The DiamondAire™ BLADE has:
Increase in swing speed
Due to the DiamondAire™ BLADE'S unique perforated construction, air flows freely through the blade - reducing drag, increasing swing speed, and maximizing power behind every shot.
Greater Durability
The DiamondAire™ BLADE'S patented cross beam construction, multi-directional carbon fiber orientation, and high modulus resin formula virtually eliminates breakdown of the stick's "pop," reduces vulnerability to delaminate, and significantly extends the life of the stick.
Superior Feel
Never has a stick provided this level of "feel" of the puck - early users describe it as "an extension of your hands" due to the perforated design, which puts less stick between a player and the puck.
Unparalleled Control
The micro-grip technology, combined with the perforations in the blade, bite the puck, holding it on your blade during stick handing for increased puck control and shot accuracy.
Large Sweet Spot
Unparalleled shooting accuracy including one-timers!
DiamondAire BLADE – Unique Technology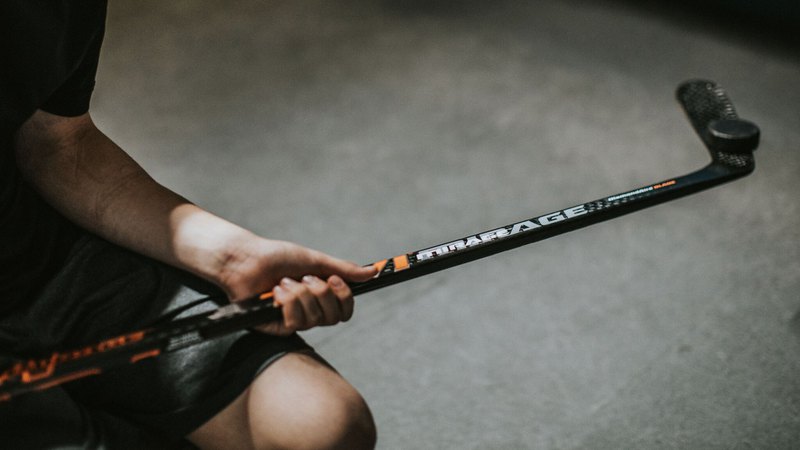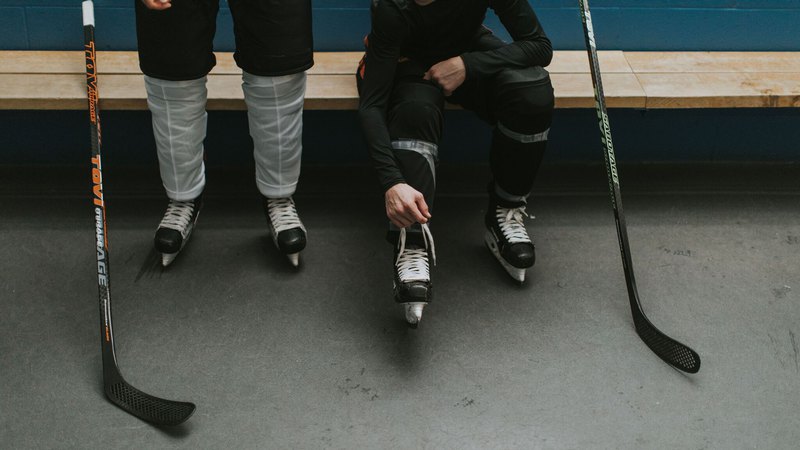 TOVI Hockey sticks are no ordinary stick or copy cat technology that has been repackaged – they are truly revolutionary and scientifically designed to improve a player's game. Using the same technology as military and aerospace applications, TOVI sticks blow away the competition. The DiamondAire BLADE has an intricate, carbon fiber compression molding process never before used in hockey sticks, which creates a multi-directional fiber orientation in the blade. Our carbon fiber material has passed 1,000,000 cycle tests - meaning that it will never lose its "pop" like other composite sticks. This unique technology, coupled with the added strength of a patented cross beam construction, has eliminated the need for a blade core and allows TOVI Hockey to perforate the blade for better aerodynamics and puck feel. This outside-the-box approach to blade design and construction increases players' swing speed, enhances durability, and yields the most amazing "feel" and puck control ever seen in the game of hockey.