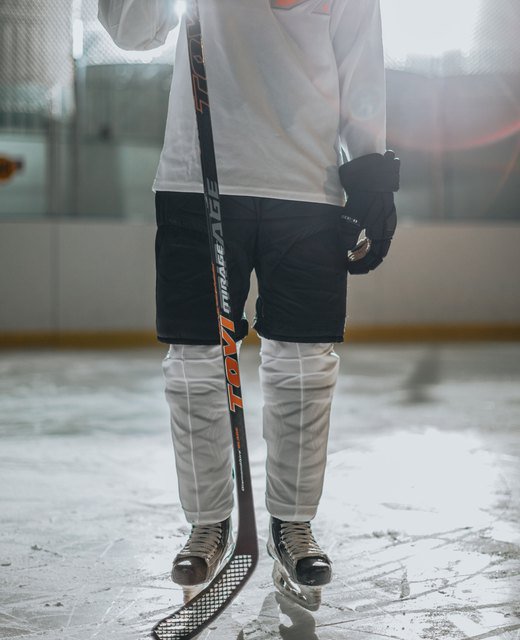 TOVI Mirage® stick
Sleek, versatile, and sturdy, the MIRAGE has been confounding goaltenders for years! Made with our innovative stick technology and tricked out in stealth orange with our holographic decaling, the MIRAGE is handcrafted from the most durable, lightweight 12K carbon fiber.
The MIRAGE is one of our original stick lines and is built for performance and durability, featuring our geoTECHTM energy transfer technology. Known for its exceptional durability and versatility, the Mirage is fortified with additional carbon fiber at various stress points along the shaft for strength, while still producing optimum performance.
The MIRAGE features a unique shaft design pattern and is available in low-kick format, providing a multi-faceted stick with the ability to fire a deadly snapshot and all other varieties of shots. Our patented DiamondAireTM Blade technology is the first of its kind, 100% carbon fiber construction with no foam insert providing rugged strength and durability, while constantly maintaining the 'pop' from the blade overtime. This unique technology ensures your stick performs when you need it the most.
Additionally, through the use of our patented DiamondCoatTM Liquid Tape, we have eliminated the need for traditional tape, giving the blade the sleek look and feel of the most advanced stick in the world. Put a stunning TOVI MIRAGE in your hands and mystify goaltenders on the way towards elevating your game!
Stop settling for inferior, undifferentiated sticks and transition to the most innovative technology in hockey. Your game deserves the best!
TOVI Mirage® Junior stick
The TOVI Mirage® Junior stick is the company flagship stick's Junior edition. Based upon the popular senior blade design, the Mirage® Junior version has the exact same senior blade dimensions. The shaft comes in low flexes and smaller shaft dimensions for hand comfort. Our DiamondAire™ blade produce what we are proud to say is the best hockey stick ever created. This stick will have a holographic pattern and a textured grip that will allow for a clean and strong aesthetic but with subtle detailing. The full-size blade enable great puck handling for the full-size puck. Not only that it is easier to handle the puck with our full-size blade, the junior player grows with a constant puck blade dimension relationship all the way to senior sticks. We are further proud to say that our DiamondAire® blades are significantly more durable as they has no foam core and built with 100% carbon fiber composite making them insensitive to wear, scratches, dings, nicks, and even dragging them over concrete or asphalt floor.
Improved puck control and tactile feedback while stickhandling
Increase in release time and shot speed
Increase in shot accuracy
Enhanced ability to take passes on both forehand and backhand
Unparalleled durability
Industry-leading warranty - 90 DAYS
Available in 30, 40, and 50 flex